Daily Pretox Capsules
Add 25% better testing odds to all our products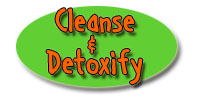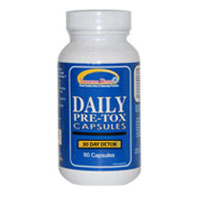 Pass Drug Testing Products & Employee Drug Testing
Pretox Capsules are recommended as a daily supplement. Use as a preparation to pass your drug test and daily detox maintenance. Each bottle contains 60 tablets, a 1-month supply. Pretox Capsules are the indispensable helper that assists with the detoxifying process and helps to clean your urinary system prior to a urine drug test. These capsules are designed to be used in conjunction with Ultra Klean Detox Drinks, The Stuff Chewable, or Quick Flush Caps to aid in detoxification and should not be used alone to pass a drug test.
Pretox Capsules cleansing capsules are formulated for daily use and are gentle yet effective. Although they will help you get a head start on any emergency detoxification regimen, it is not a replacement for other detox products, but an effective compliment to them. Intended for daily use, this product enhances the effectiveness of one of our other great detox products. Also great for those interested in a maintenance detox program or daily cleansing procedures and a healthy way of life!
---
---
Drug Testing Preparation
One of the most crucial things you can do to get ready to pass any drug test is prepare through detoxification for one or two weeks before your test. This is especially important if you are a heavy user or if there are fat-soluble drugs, such as THC or benzodiazepines, in your system.
To begin your detoxification regimen, stop ingesting all toxins, drink plenty of water, and exercise heavily enough to sweat every day. To speed the cleansing process, use a detox product such as Enzymatic Therapy Power Flush Detox Tea, Completely Clean 7-Day Detox Program, or Stinger Daily Cleansing Capsules.
If you follow a detox program for 7 to 14 days, you will remove all drug metabolites from your system insuring that you will pass a urine drug test, a blood drug test, or an oral swab test easily. Detoxification will not only clean your system, but give you full confidence that you will test negative for any substance.
Common fat-soluble drugs:
Marijuana
Anabolic Steroids
Ativan
Clozaril
Dalmane
Valium

Demerol
Diazepam
Halcion
Librium
Paxil
Versed

Paxipam
Phenobarbital
Restoril
Rohypnol
Tranxene
Xanex
---
OUR PRODUCTS WORK!!
CALL TOLL FREE
Our expert and friendly staff is available 8:00 am - Midnight (ET) to help you pass your drug test and process your order for overnight delivery.