iScreen 6-Panel Urine Drug Test
Be sure! Test yourself First!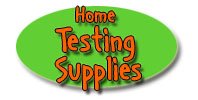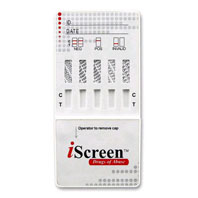 Test yourself with our 6-Panel Urine Drug Test!
A brand new product to drug test for marijuana (THC) & five other drugs
Simple one-step drug test
Accurately detects five drug metabolites, including marijuana
Reliable results within minutes
Simultaneously tests for THC (marijuana), cocaine, methamphetamines, benzos, oxycodone, and opiates
Conforms to NIDA/SAMHSA approved guidelines
Extremely easy to use and very cost effective
You asked for an easy, affordable "upgrade" to the popular single unit marijuana THC home drug test kits, and delivered! The Six Panel Test Kit is a great product for detecting marijuana THC in urine, plus this kit will test for four other drug metabolites -- cocaine, methamphetamines / amphetamines, opiates, oxycodone, and benzos.
---
---
CALL TOLL FREE
Our expert and friendly staff is available 8:00 am - Midnight (ET) to help you pass your drug test and process your order for overnight delivery.