i-Screen 1-Panel Urine Drug Test
Be sure! Drug test yourself First!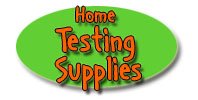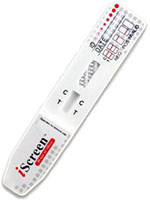 Test yourself with our 1-Panel Urine Drug Test!
Drug testing yourself or others is a very popular practice for a plethora of reasons. iScreen has been on the forefront of fast, easy to use, and accurate at home drug test supplies and panels for years.
One-step tests accurately detects drug metabolites
Easy to use and works very fast
Extremely reliable results
Conforms to NIDA/SAMHSA approved guidelines
Cost effective and light-weight
---
---
Urinalysis drug test panels are available for the following drugs:
Marijuana
Cocaine
Methamphetamines / Amphetamines
Opiates
Benzodiazepines
Morphine
MDMA / Ecstasy
Oxycodone
Suboxone
Nicotine
PCP
Great way to drug test in the privacy of your own home on yourself or others.
OUR PRODUCTS WORK!!
CALL TOLL FREE
Our expert and friendly staff is available 8:00 am - Midnight (ET) to help you pass your drug test and process your order for overnight delivery.